The John Deere Range
Power you can rely on, reliability you can count on.
John Deere PowerTechTM Diesel Engines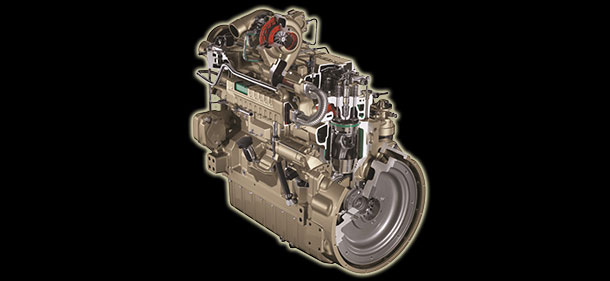 John Deere PowerTechTM Diesel Engines are renowned for their long lasting durability, work reliably in tough conditions and ensure that critical jobs are completed on schedule. Performance, fuel efficiency, dependability and ease of installation and operation are the key words that characterize John Deere engines.
John Deere's continuing research and development efforts are fundamental to the constant improvement of their engines. The commitment to technology excellence and a rigorous manufacturing process are the best guarantees of each John Deere's engine's precision.
Their proven off-highway experience means that the family of PowerTechTM engines have the different technologies to tackle a wide range of applications.
Read more about the engine range Click Below >
If you would like any further information on the John Deere range of products please contact us here
Or alternatively visit www.deere.co.uk
Contact Us
Marketing Services Department,
E.P. Barrus Ltd, 
Glen Way,
Launton Road
Bicester, Oxfordshire
OX26 4UR        
Tel: 01869 363636
Fax: 08714 298109
Email: customerservices@barrus.co.uk        
VAT Number: GB226662558
Company Registration Number: 148476