Loncin pumps out the power
Posted on:20/10/2017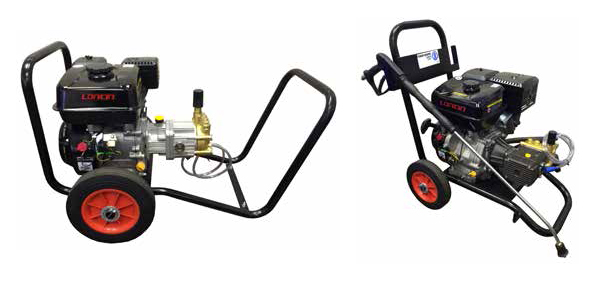 CBD Powerwashers Ltd, specialists in high-pressure cleaning systems and accessories for industrial and domestic use, are now using Loncin engines to power a number of their pressure washers.
Designed for use by general contractors, the hire market, and retail, the pressure washers are manufactured in CBD's purpose built facility, in Co. Tyrone, Northern Ireland. With a large stock of spare parts, and on the premises repair and service, the company prides itself in a high standard of sales and after sales service.
There are three pressure washer models available, the G200F, capable of delivering 780 litres per hour at 150 bar (also available as electric start), and the G340F with a capability of pumping 900 litres per hour at 200 bar. In addition to the new machines, CBD also offers a Loncin repower option.
"Loncin engines give us the reliability and durability we need for our pressure washers and they are an extremely cost effective option. Barrus also offer a good range of spare parts that are readily available which helps us achieve and maintain our high levels of service," comments Patrick Quinn, Managing Director, CBD Powerwashers Ltd.
Find a dealer near you
For expert advice and support contact your local Loncin dealer.
Download the Loncin brochure and price list.
Download the latest Loncin Brochure and price list here.
Contact Us
Marketing Services Department,
E.P. Barrus Ltd, 
Glen Way,
Launton Road
Bicester, Oxfordshire
OX26 4UR        
Tel: 01869 363636
Fax: 08714 298109
Email: customerservices@barrus.co.uk        
VAT Number: GB226662558
Company Registration Number: 148476