What we do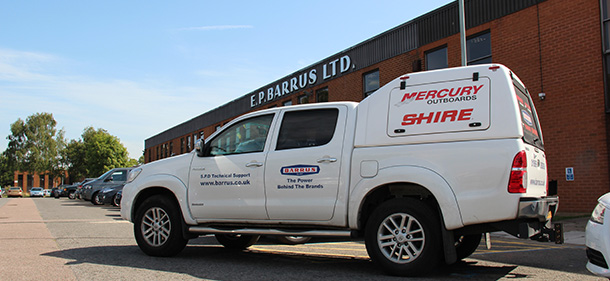 The Special Products Division is a dedicated team of specialists recognised globally for the design and development of custom-built inboard and outboard marine engines.
Over the years, we have built close relationships with many of our customers, working both as consultants and suppliers. As a team, we have the experience and knowledge to solve stringent requirements of these commercial organisations which includes the military, RNLI and Fire Service Search and Rescue Units.
With the support of R&D, we have created several patented technologies including the popular PIRS (Post Immersion Restart System) which restarts an outboard engine after being submerged and is now available in both two-stroke and four-stroke variations.
Contact The Special Products Team
Find a Dealer near you
For expert advice and support contact your local dealer
Download the Special Products Brochure
Download the Special Products Brochure.
Contact Us
Marketing Services Department,
E.P. Barrus Ltd, 
Glen Way,
Launton Road
Bicester, Oxfordshire
OX26 4UR        
Tel: 01869 363636
Fax: 08714 298109
Email: customerservices@barrus.co.uk        
VAT Number: GB226662558
Company Registration Number: 148476