Dealer Recertification Course (DRC)
Published on: 15/02/2018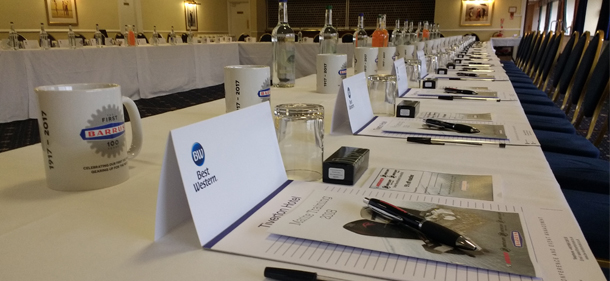 Every year, Barrus offers a comprehensive range of courses to all dealers and specialist partners, and the Dealer Recertification Course (DRC) is essential to maintain high standards of service support.
The company headquarters in Bicester features a purpose-built Training School which is used to facilitate the majority of training courses, although regional courses throughout the UK and Ireland also support this.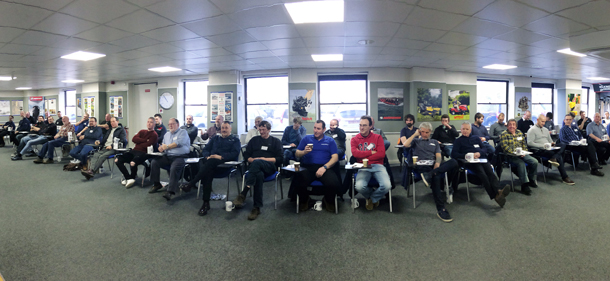 Throughout February, the Marine dealer network attended the latest DRC, run by Service Managers Tim Bennett & Jonathan Hay.
To give a comprehensive understanding of the product updates, authorised Marine dealers were required to complete a pre-course exam on the online training resource, 'Mercury University'.
During the one-day course, the latest product updates, such as new parts, kits, technology updates and new engines were detailed in addition to dealers being given the opportunity to ask questions and share any issues that they have experienced over the past 12 months.

Barrus staff from the Marine divisions also attended the DRC to improve their knowledge of the new products coming through and current dealer issues.
Sales Office Manager, John Collett, attended the DRC in Guernsey and found it useful to learn that some issues are common among dealers and others less so. John commented: "It was a good opportunity for dealers to compare the issues that they've had so that we are better placed to help them going forward.
 DEALER RECERTIFICATION COURSE 2018 IN NUMBERS…
          548 Slides

 

| 391 Dealers
 

|

 

41 Staff |

 

13 days |

 

5 Locations
Contact Us
Marketing Services Department,
E.P. Barrus Ltd, 
Glen Way,
Launton Road
Bicester, Oxfordshire
OX26 4UR        
Tel: 01869 363636
Fax: 08714 298109
Email: customerservices@barrus.co.uk        
VAT Number: GB226662558
Company Registration Number: 148476