Favourite things about Barrus
Published on: 20/12/2017
As the company draws a close on its 100 year anniversary celebrations, we wanted to hear from our employees to find out their favourite things about working here and give insight into Barrus life today.
There is always something new at Barrus and each division works with numerous brands across diverse market sectors.  For many, the variety of work and the flexibility that comes with it means no two days are ever the same and keeps life at Barrus interesting.
"The versatility. No two days are the same. I enjoy working with lots of different brands and channels."
"The wide variety of work and the flexibility that comes with it."
"I've been at Barrus for a long time and no two days are ever the same!"
"Things are always changing at Barrus, there is always something new."
This is reflected in the company's history timeline where changes have ranged from products to management and even the introduction or closure of whole divisions to adapt to changing markets.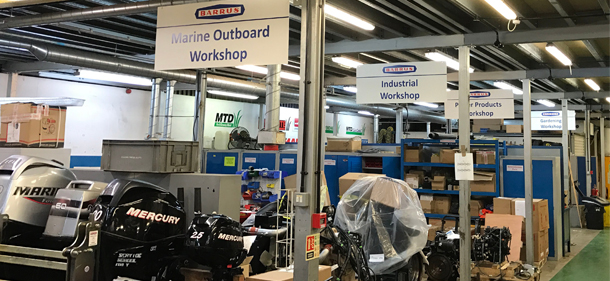 After 100 years, Barrus is still a family company co-owned with MTD Products and Ernest Barrus' grandson, Robert Glen, is the current Chairman. Robert Glen joined the company full-time in 1959 as European Sales Representative for Blackhawk before working his way up to the board in 1970. After hearing from the people here today, it has been highlighted that the company still has a 'family feel' and this is what they like most about working at Barrus.
"Barrus is a family company and you are treated as family. Barrus will help you out personally if they can, and have done over the years."
"When I joined Barrus 5 years ago, I really appreciated that they saw my good qualities and built my confidence up. The company has a family feel and makes you feel valued as part of the team."
"When something needs to be done, everyone pulls together and gets it done. The company has a real family feel."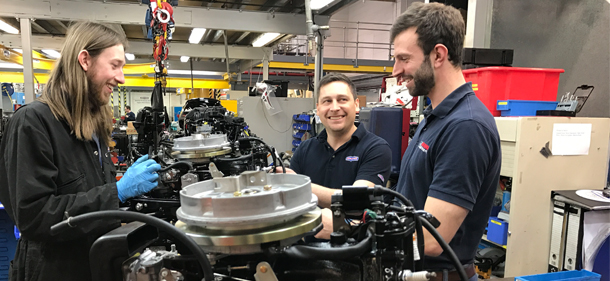 Every year, all Barrus employees are included in two speeches from the directors, Robert Muir, Tim Hart and Keryn Clarke. In these speeches, company progress is shared alongside new starters and any additional news company-wide. A number of current employees appreciate the support that the company offers; from being included in and informed of company progress as well as understanding the importance of achieving a good work-life balance by offering flexible working arrangements to take care of young children.
"Everyone is included in and informed of how the company is progressing."
"The people and the support from Barrus."
"Barrus is family friendly and a good place for working parents with young children."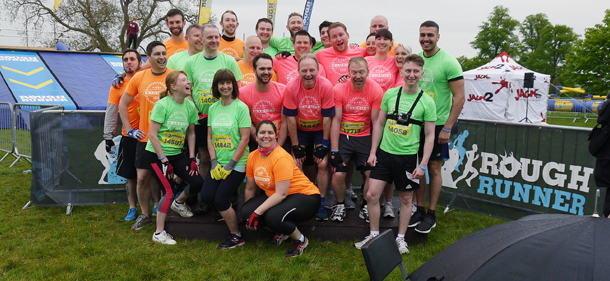 Above all, the people at Barrus like working with their colleagues.
"The culture and 'can do attitude' of the people that work here."
"We have a good team that works well together."
"In the garden division, everyone has a great sense of humour and works hard."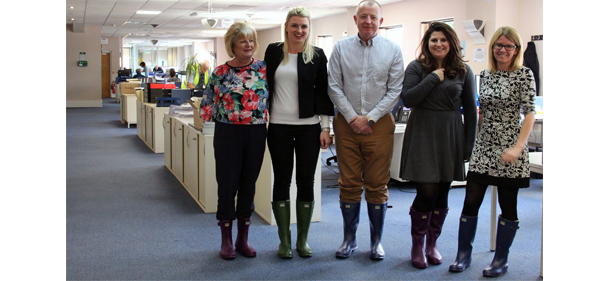 Vision and innovation have always been at the heart of the company ever since it was founded by Ernest Prouty Barrus in the early years of the twentieth century and, after hearing from the people at Barrus now, it is evident that these foundations remain the same.
"There are so many things…the challenge of working with multiple market leading and evolving brands; a professional, committed team of people that are a pleasure to work with all supported by a company that cares."
Contact Us
Marketing Services Department,
E.P. Barrus Ltd, 
Glen Way,
Launton Road
Bicester, Oxfordshire
OX26 4UR        
Tel: 01869 363636
Fax: 08714 298109
Email: customerservices@barrus.co.uk        
VAT Number: GB226662558
Company Registration Number: 148476