G200F-G Product Focus
Published on: 18/08/2016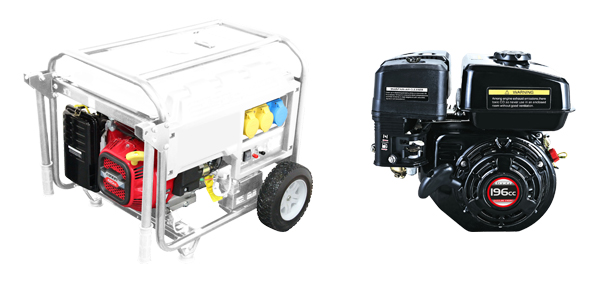 The G200F-G 5.5hp from the Loncin Horizontal Engine Series has a Taper Shaft, Oil Alarm and 1 year warranty. It is the perfect cost effective solution to repower your generator.
The engine's overhead valve (OHV) design results in a lower operation temperature and powerful drive, and contributes to the reliability and durability of the engine. Industry standard mounting points and shaft dimensions mean the G200F-G is a direct replacement for your GX type Generator Engine. The G200F-G has a built in automatic oil alarm for increased engine protection and with low noise levels, high fuel efficiency. It offers all you need and more in a repowering engine solution.
Meeting environmental standards and Euro 2 compliant, the G200F-G is a Professional complete power product which is easy to start. With a one year warranty as standard, and a comprehensive after sales service, the G200F-G is a high quality, cost effective choice.
To find out more about the G200F-G and generator range, please click here.
Contact Us
Marketing Services Department,
E.P. Barrus Ltd, 
Glen Way,
Launton Road
Bicester, Oxfordshire
OX26 4UR        
Tel: 01869 363636
Fax: 08714 298109
Email: customerservices@barrus.co.uk        
VAT Number: GB226662558
Company Registration Number: 148476