Lucas Hatch's Monthly Review. This Month - Autumn Clean Up Tools.
Published on: 09/11/2015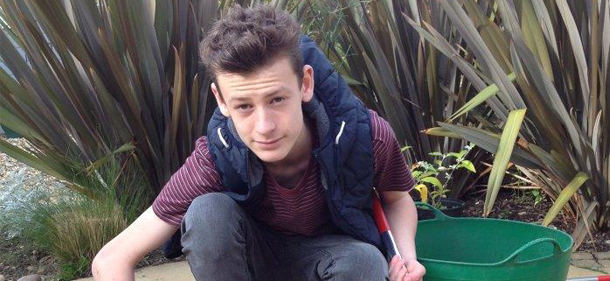 Now that autumn has arrived the garden jobs are changing, so this month I've been testing out some WOLF-Garten multi-change tools in combination with an aluminium long handle: a Garden Scraper; & small Dustpan handle; Yard Broom and a Leaf Rake. My first job on the list was to clean the patio, and for this I used WOLF-Garten Garden Scraper. It is part of the multi-change tool range and is designed to remove weeds and moss from crevasses and in-between patio slabs, I was surprised how well it performed. In the past we have used an old screwdriver, but this tool does the job so much quicker and without crawling around on your hands and knees. The hook is great at lifting the moss out in large lengths as you draw the tool towards you. It didn't take long to complete the task. For clearing away the moss and dirt I used the WOLF-Garten Yard Broom attachment together with the multi-angle WOLF-Garten Dustpan which I tried with its own supplied handle as well as attaching to a long handle which was great because you then didn't need to bend down at all. In summary I found the whole exercise surprisingly quick and efficient.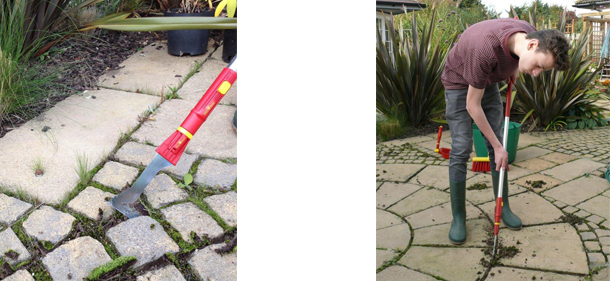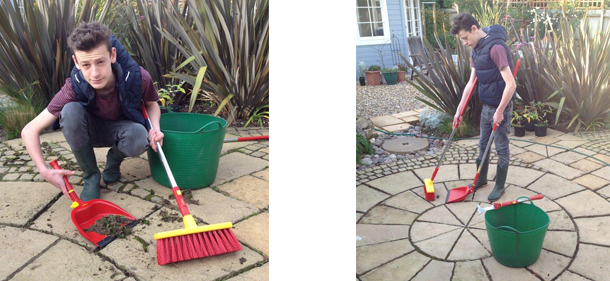 The second job on my list was to collect the fallen leaves so I could start filling our leaf composter. For this I used the WOLF-Garten Leaf Rake from the multi-change tool range and clicked it onto the handle. I really like the way the tools can be swapped easily, and the added bonus that they take up hardly any room in the shed. This Leaf rake is made from plastic and has thick tines. I was a bit sceptical about the durability of this rake, but actually it was far more efficient at collecting leaves than any metal rakes I've used in the past. It was like mowing the lawn and leaving a path behind you, and being plastic it was as good on the patio as it was on the grass. The rake is light to use and glides easily over the grass without getting caught or digging in. My grandad was so impressed with its performance we decided to buy him one for his birthday, which he is now using!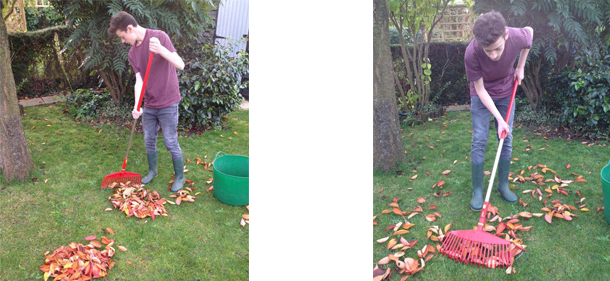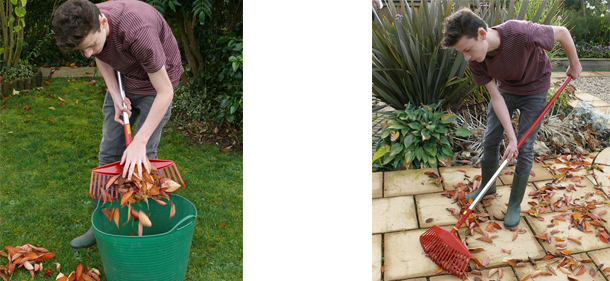 Lucas Hatch used the following products, the Garden Scraper, Small Dustpan Handle, Yard Broom and Leaf Rake from the WOLF-Garten range of garden tools.
Contact Us
Marketing Services Department,
E.P. Barrus Ltd, 
Glen Way,
Launton Road
Bicester, Oxfordshire
OX26 4UR        
Tel: 01869 363636
Fax: 08714 298109
Email: customerservices@barrus.co.uk        
VAT Number: GB226662558
Company Registration Number: 148476