Lucas Hatch's Monthly Review. This Month - The multi-change® Ridger
Published on: 02/05/2016
This month I've been lucky enough to test out the Wolf-Garten multi-change® Ridger tool. This is one of those tools that really looks the business, as it looks like a plough. It is designed to produce up to 20cm wide furrows for planting potatoes, as well as ridging up and earthing up around plants.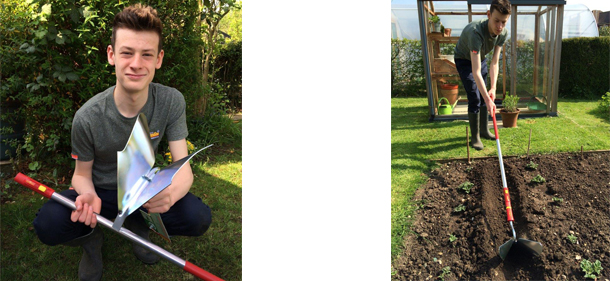 I was itching to test this tool out and my first job was to ridge up the potatoes I had planted last month, and from the moment the Ridger hit the ground I instantly thought wow, what an amazing tool! It was effortless to drag between the rows of planted potatoes and after a few passes the earth was banked up and covering the early foliage, which should guarantee an increase in yield.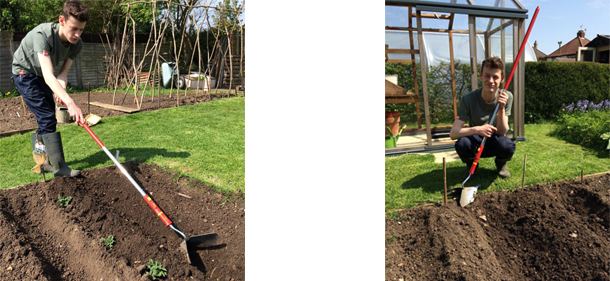 My next job for the tool was to plant the remaining rows of potatoes, this time the second early variety, now that the risk of frost has hopefully passed. I used the Ridger on the soil that I had previously cultivated, which is important to remember, as I believe without doing this first the Ridger may not have glided so easily, especially in heavier soils like ours. In light, sandy or peaty soils it probably would not be a problem at all. Anyway, I was amazed at how quickly and easily it formed deep furrows with very little effort, and I soon had the seed potatoes in place, and when my grandad came to visit he could not believe how neat and professional the furrows looked. After I demonstrated and he'd had a go, he said he wanted one!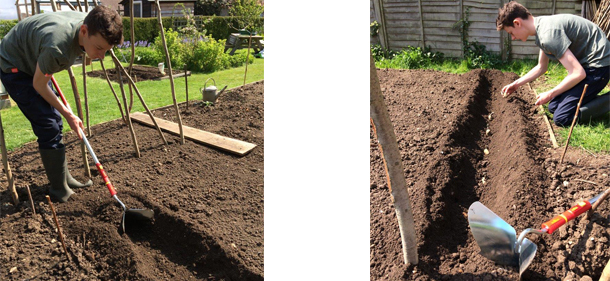 Contact Us
Marketing Services Department,
E.P. Barrus Ltd, 
Glen Way,
Launton Road
Bicester, Oxfordshire
OX26 4UR        
Tel: 01869 363636
Fax: 08714 298109
Email: customerservices@barrus.co.uk        
VAT Number: GB226662558
Company Registration Number: 148476