Marine Diesel Top 10 of 2016
Published on: 21/12/2016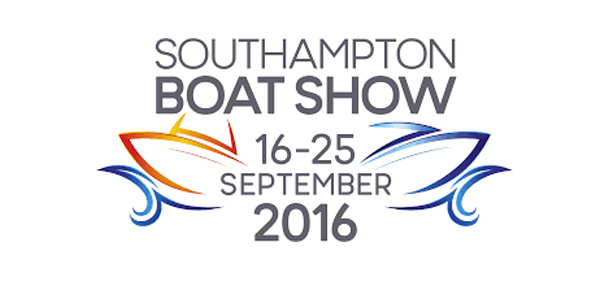 1. Shows and exhibitions are a focus for Barrus as a company and the Marine Diesel division alone exhibited at 7 shows in 2016:
London Boat Show
Seawork
Southampton Boat Show
Poole Boat Show
Skipper Expo Aberdeen
Skipper Expo Bournemouth
Scottish Boat Show
2. London Boat Show and Southampton Boat Show stood out as particularly successful with a combined total of 71 orders taken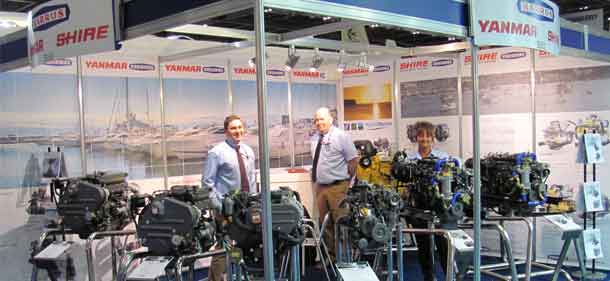 3. The Marine Diesel team works closely with their customers to ensure that they have the most suitable product and optimum performance. The team have taken on a number of new projects this year, including: 
Dale Sailing's new 28' boat with the Mercury Diesel 3.0Tdi
Cornish Crabbers' new 29' Landau with the Yanmar 8LV370ZT
Windcrew Workboats' WFSV repower with the Yanmar 6AY-WGT 911hp
4. The team have completed an ongoing project with Gibbs Technologies and their amphibious vehicle, the Humdinga, which is powered by the Mercury Diesel 4.2Tdi
5. 2016 has seen the addition of two new engines to the Marine Diesel line-up:
The new 6LYCR 400 & 440 Common Rail engines from Yanmar which build on the brand's tradition of producing state-of-the-art compact and powerful marine diesel engines that are class-leading in performance, fuel-efficiency, low emissions and smooth, quiet, dependable running.
The new Mercury MerCruiser 6.2MPI which delivers increased power and torque while providing a remarkably quiet and smooth ride.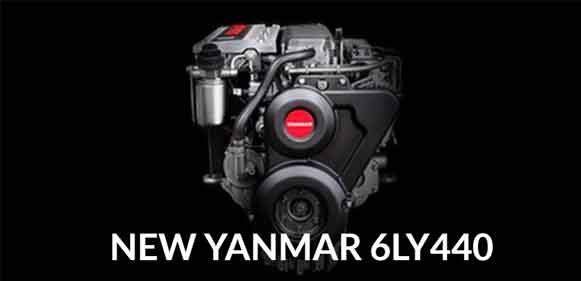 6. A new dealer has joined the Marine Diesel division, Medina Marine in Cowes, and the team is looking forward to working closely with them over the next year.
7. A new member of staff joined the Marine Diesel team as Office Administrator in April 2016. Paul Mann was appointed from the Spare Parts division and brings with him 14 years of experience within Barrus.
8. Lee Allen has been with Barrus as Technical Service Manager for 5 years this year. Last week, Lee was awarded a pen engraved with his initials by Chairman, Robert Glen, in recognition of his long service.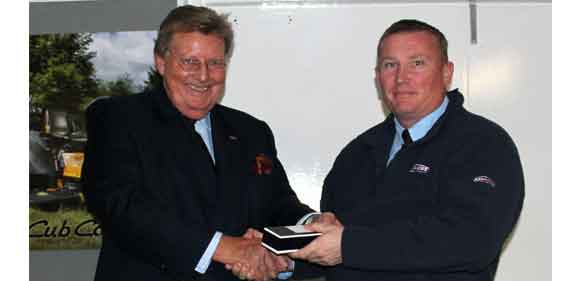 9. 2016 has seen the addition of 3 new customers for the Marine Diesel division:
Cobra Ribs who have taken the Yanmar 6BY3260 for two SOLAS boats
Quintessence Yachts, boat builders of the Aston Martin AM37, who offer Mercury Racing 520hp engines as an option in the new powerboat
Henley Royal Regatta have powered their Umpire Launch with the MerCruiser 4.3MPI
10. 2016 has also seen the continued success of the Marine Diesel division's long serving customers, namely:
Williams Jet Tenders who have continued to order Yanmar 4JH110CR, 4BY3-180 and 6BY3-260 engines
Red Bay Boats have increased their orders of Yanmar 8LV370ZT engines
Contact Us
Marketing Services Department,
E.P. Barrus Ltd, 
Glen Way,
Launton Road
Bicester, Oxfordshire
OX26 4UR        
Tel: 01869 363636
Fax: 08714 298109
Email: customerservices@barrus.co.uk        
VAT Number: GB226662558
Company Registration Number: 148476