Niki and Lucas Post First Reviews!
Published on: 16/10/2015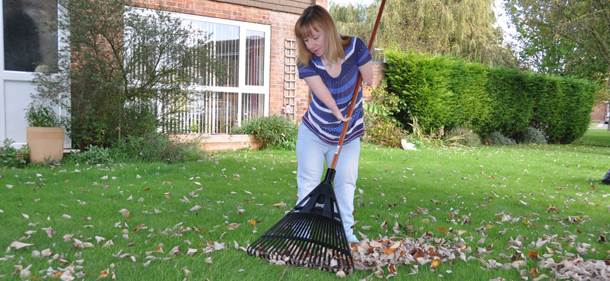 In a new campaign, the two gardening tool specialists are working together along with prolific gardening writer and blogger, Niki Preston, and, RHS award-winning, 14 year old Lucas Hatch.
The two received their first parcels last month, and have already reported back with their first set of feedback.  Throughout September Niki was testing bypass secateurs and hedge shears from Wolf-Garten, whilst Lucas reviewed hedge shears from Wilkinson Sword alongside the brand's hand trowel and fork.
Niki's blog "Two Fingered Gardener" blog documents Niki's gardening exploits and her experiences of gardening with a disability. With regard to the bypass secateurs, Niki was really impressed – "Amazing! Wow! Wonderful! And any other outstanding descriptions you can think of. I know that all sounds too far-fetched but trust me I have tried nearly every pair of secateurs I can get my hands on and have simply never been able to use them, but these were incredible."
The hedge shears also went down well, with Niki commenting, "I could not find any downsides with these shears".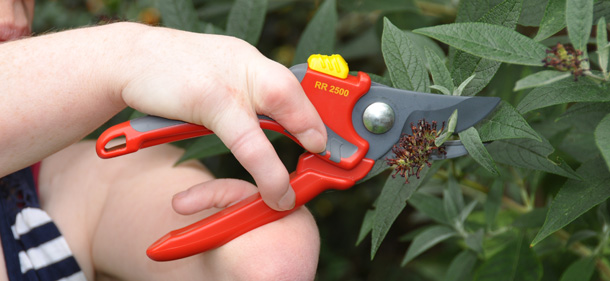 Lucas, who won the RHS Young Gardener of the Year in 2012, was also in praise of the products he tested, with the hand fork being "particularly good for removing weeds, loosening the soil and aerating before planting." The best praise, however, was reserved for the shears, which were declared "the best shears I have ever used!".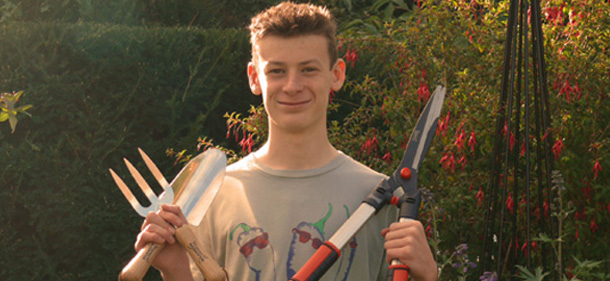 The two gardeners have already been sent their parcels for next month, which include a leaf rake, patio knife and weeder by Wilkinson Sword for Niki, and a leaf rake, dust pan, garden scraper and Multi-Change handle and broom head from WOLF Garten for Lucas.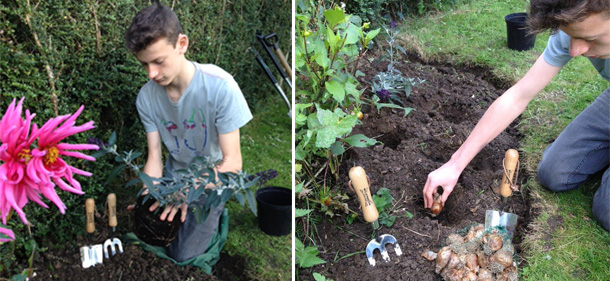 Keep tuned to see how they get on.
Follow the campaign at www.wilkinsonsword-tools.co.uk and www.wolfgarten-tools.co.uk, or Twitter via @WSGardenTools and @WGGardenTools.
Contact Us
Marketing Services Department,
E.P. Barrus Ltd, 
Glen Way,
Launton Road
Bicester, Oxfordshire
OX26 4UR        
Tel: 01869 363636
Fax: 08714 298109
Email: customerservices@barrus.co.uk        
VAT Number: GB226662558
Company Registration Number: 148476