United Kingdom Firefighters Sailing Challenge (UKFSC) 2018 has officially launched.
Published on: 10/11/2017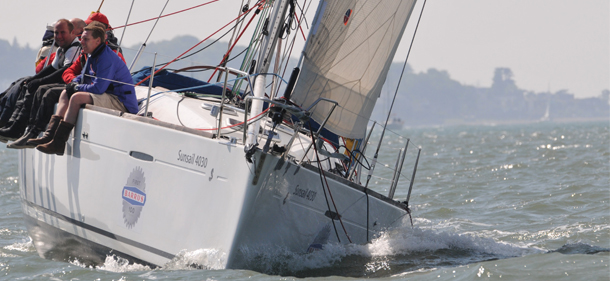 The UKFSC Committee has set the date, reserved the boats and booked the venues for next year's event.  Whilst it may be hard to exceed 2017's record breaking successes, there is every intention of growing the event even more and making 2018 the biggest and best year yet.  New sponsors will be supporting the event alongside current and long-standing sponsors.
UKFSC will run from 7th to 10th May 2018 in the waters of the Solent off the Isle of Wight on the UKs south coast. A practice day will be held on the first day which more crews are taking advantage of as the racing becomes more competitive each year.
All boats are identical Yanmar powered 40' Sunsail sailing yachts which are modern, well equipped, fast and fun. This year, all 30 of Sunsail's F40 yachts were chartered for the event and the committee is expecting a similar number of entries for 2018. Depending on crew experience, there is the option to sail with or without a spinnaker and separate trophies can be won in each category.
Throughout the event, there will be great entertainment, food and drink, and of course, plenty of yacht racing. For further information:
Entry forms are available by email: info@ukfsc.org.uk
Website: http://www.ukfsc.org.uk
Twitter: @ukfiresailing
Facebook: United Kingdom Firefighters Sailing Challenge
Contact Us
Marketing Services Department,
E.P. Barrus Ltd, 
Glen Way,
Launton Road
Bicester, Oxfordshire
OX26 4UR        
Tel: 01869 363636
Fax: 08714 298109
Email: customerservices@barrus.co.uk        
VAT Number: GB226662558
Company Registration Number: 148476