Barrus at Southampton Boat Show 2018
Published on: 13/09/2018
Represented across three stands, and on the water, Barrus will be featuring the latest line-up of products offering the leisure boater and commercial user an extensive choice of marine engines, boats, and accessories.
Mercury Stand E069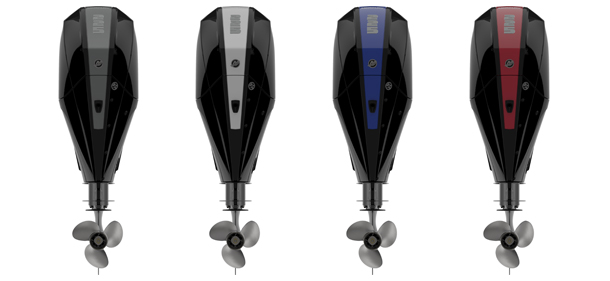 The next-generation Mercury outboards will be making their UK debut which now offers a multiple line-up of Verado, FourStroke, Pro XS and SeaPro V-6 and V-8 models ranging from 175-300hp. The new V-6 and V-8 engines are highly configurable to meet a wide variety of boating needs, from Verado's refined performance; to the FourStroke's fuel efficiency and rigging versatility; to the competitive edge that the Pro XS provides; and to SeaPro's remarkable durability and reliability. These naturally aspirated, durable and powerful outboards set a new benchmark in the marine industry.
Mercury continues to expand its outboard and marine engine technology through a range of innovative systems designed to make boating easier. On display at the show will be the Mercury Active Trim, an RPM and GPS based control system delivering instant and effortless automatic trim. Plus Mercury VesselView, the next generation multifunction premier engine information display system which provides more information and data on boat and engine functions than any other system in the boating industry.
Barrus has teamed up with leaders in marine electronics, Navico, to offer advanced navigation packages across the Mercury and Mariner range of SmartCraft compatible outboard engines. The displays pair comprehensive navigation tools with a wide range of built-in cruising and fishing sonar technology and, when integrated with Mercury's VesselView Link, also deliver all the features the SmartCraft has to offer in a user-friendly interface.
The new Mercury 3.0L 270hp diesel engine will make its debut at Southampton as part of a new line of 3.0L common-rail high-speed diesel engines for sterndrive, inboard and water-jet applications, available in 230 and 270hp power options.
Quicksilver Stand F020
On the Quicksilver boat stand the Activ and Captur Pilothouse ranges will be showcased with models from the versatile, and sporty Activ 555 Open to the Captur 755 Pilothouse designed for serious fishing combined with comfortable, performance cruising. 
New Quicksilver models will be making their debut from the Activ Bowrider range including the 605 and 755 models. The Activ 675 Bowrider is the latest addition which combines the advantages of a day boat with the comfort of a cabin. With power up to 225hp supplied by the new generation of Mercury outboard engines, this is an ideal package for watersports enthusiasts. This sporty Bowrider range joins the Bowrider 555, 605 and 755. 
The sleek, sporty and spacious new Activ 675 Cruiser replaces the current Activ 645 Cruiser. The appearance of this boat goes hand in hand with its performance. Add the futuristic design of the new Mercury engines which provides superior handling in combination with great fuel efficiency, and you have an impressive package.
Barrus Stand E050
The latest line-up of Mariner outboards from 2.5hp to 300hp will be on display offering the renowned reliability and durability that you can trust in. SunSport, Mercury and AB inflatables will be combined with Mariner outboards offering great value packages. Inboard engines are represented by Yanmar, the engine of choice for a wide range of leisure and commercial applications including sailboats, luxury yachts, superyacht tenders, family cruisers, fishing and workboats. Shire workboat engines will be on show from 15hp to 30hp based on the popular and proven Yanmar YM engine block. This range complements Barrus's existing line-up of workboat engines from Yanmar and John Deere offering the commercial user an even greater choice of engines from 15hp to 750hp. From the Shire Canal Collection, the Shire 90 is the ideal engine for wide beamed boats and Dutch barges.
Barrus has recently expanded its presence in the marine sector as the exclusive UK distributor of the Talamex range of chandlery products and Besto lifesavers, a well-respected brand of marine safety and life-saving equipment. A representative range of both brands will be on display. 
Contact Us
Marketing Services Department,
E.P. Barrus Ltd, 
Glen Way,
Launton Road
Bicester, Oxfordshire
OX26 4UR        
Tel: 01869 363636
Fax: 08714 298109
Email: customerservices@barrus.co.uk        
VAT Number: GB226662558
Company Registration Number: 148476