Barrus's centennial date marked the delivery of the largest Yanmar engines to be supplied to the Royal Navy by Barrus
Published on: 03/10/2017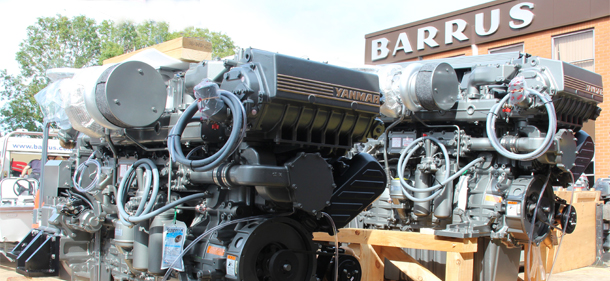 Yanmar engines that will power the largest vessel in a new fleet of workboats for the Royal Navy were loaded and transported by Barrus on the 18th September, the company's 100-year anniversary date.
The two 911hp Yanmar engines, weighing in at around 4 tonnes each have been safely transported to Safehaven Marine in Ireland who is building the 18-metre Wildcat 60 catamaran. This vessel is one of 38 new workboats ranging in size from 11 to 18-metres being supplied to the MoD by prime contractor and integrator Altas Elektronik UK (AEUK).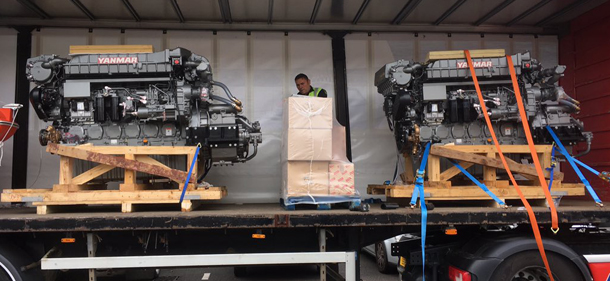 All of the 38 workboats will be fitted with Yanmar marine diesel engines prepared in Barrus's custom-engine build facility in Bicester, Oxfordshire to AEUK agreed specifications. In addition, Barrus will provide AEUK with specialist engineering support including a comprehensive training programme, service support and technical expertise over a six-year period.
Contact Us
Marketing Services Department,
E.P. Barrus Ltd, 
Glen Way,
Launton Road
Bicester, Oxfordshire
OX26 4UR        
Tel: 01869 363636
Fax: 08714 298109
Email: customerservices@barrus.co.uk        
VAT Number: GB226662558
Company Registration Number: 148476