Crick Boat Show 2017
Published on: 30/05/2017
2017 is a year of milestones as in addition to the Barrus centenary, the Shire brand of canal and riverboat engines is celebrating 20 years.
Barrus showcased a selection of engines from their popular Shire Canal Collection with engine packages covering a power range from 15BHP to 90BHP.
There were seasonal offers available for the duration of the show including special prices on complete Shire narrow boat and wide beam boat propulsion packages. The promotional engine packages include full exhaust and stern gear kits plus bow thruster and electrical inverter kits.
A full hybrid propulsion system, based on a Shire main propulsion engine capable of driving power to a stored energy source was showcased providing customers with an insight into the future of canal boat engines.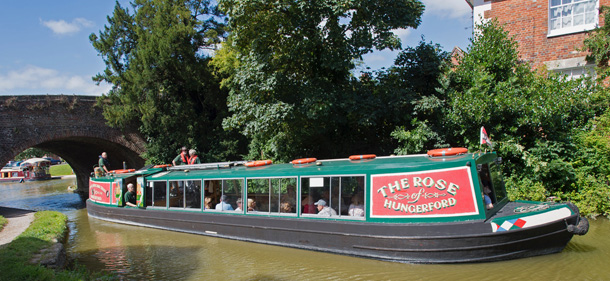 The Rose of Hungerford is still in operation today was fitted with the first Shire engine in 1997.
Utilising the same production, engine testing and quality procedures that are applied to engines for the military and professional rescue services, that Barrus are renowned for worldwide, it comes as no surprise that top quality boat builders recommend Barrus Shire engines when it comes to reliability and excellent value for money.
Also on the stand was a selection of products from the Loncin range, including synchronising inverter generators where there is a requirement for additional portable power. The Loncin LC3500i has been introduced to extend the line-up of Loncin inverter generators. Lightweight and smaller than a standard generator, the 3.0kW LC3500i is extremely fuel efficient and will run for a full seven hours on one tank of fuel providing a full day's power supply.
Read more about the Rose of Hungerford here >
For more in information about Crick Boat Show, please visit www.crickboatshow.co.uk
Contact Us
Marketing Services Department,
E.P. Barrus Ltd, 
Glen Way,
Launton Road
Bicester, Oxfordshire
OX26 4UR        
Tel: 01869 363636
Fax: 08714 298109
Email: customerservices@barrus.co.uk        
VAT Number: GB226662558
Company Registration Number: 148476