Southampton Boat Show 2017
Published on: 12/10/2017
Barrus's official 100-year birthday fell during the Southampton Boat Show on the 18th September. One of the longest serving exhibitors at the show, Barrus has continued to build an impressive portfolio of market leading brands including Mariner Outboards, Quicksilver Boats, Yanmar and John Deere inboard engines, Mercury Outboards and Mercury MerCruiser and Mercury Diesel engines. Represented across three stands, and on the water, Barrus featured the latest line-up of products offering the leisure and professional user an extensive choice of marine engines, boats and accessories.
BARRUS STAND E050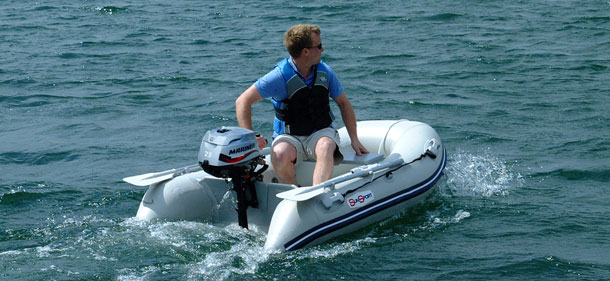 Mariner outboards from 2.5hp to 300hp, offering the renowned reliability and durability that you can trust in. SunSport, SeaSearch, and AB inflatables are combined with Mariner outboards offering great value packages. Inboard engines are represented by Yanmar, the engine of choice for a wide range of leisure and commercial applications including sailboats, luxury yachts, superyacht tenders, family cruisers, fishing and workboats. The new 4LV range of Yanmar engines generated lots of interest at this years show. Shire workboat engines from 15hp to 30hp based on the popular and proven Yanmar YM engine block. This range complements Barrus's existing line-up of workboat engines from Yanmar and John Deere offering the commercial user an even greater choice of engines from 15hp to 750hp. The Shire 50, the workhorse of the Shire range represents engines for use on the inland waterways.
MERCURY/MERCRUISER STAND E069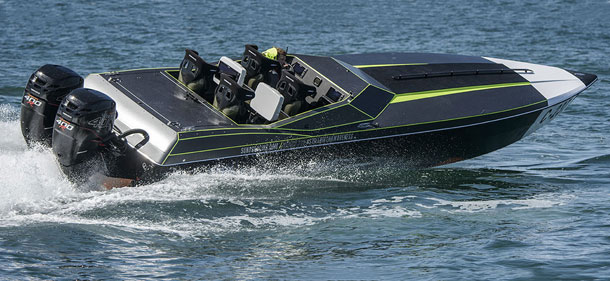 Mercury showcased the latest, most advanced engine ranges including the Mercury 400R, the most powerful consumer outboard ever produced by Mercury, plus innovative systems designed to make boating easier. Mercury Active Trim simplifies boating operation using an RPM and GPS based control system delivering instant and effortless automatic trim. Mercury MerCruiser will feature the 4.5L, V6 petrol sterndrive engine that sets new standards for power-to-weight ratio, acceleration, performance and driver experience. A representative range of Mercury Diesel sterndrive and inboard models were also on show. Plus Mercury inflatable and engine packages.
QUICKSILVER STAND F020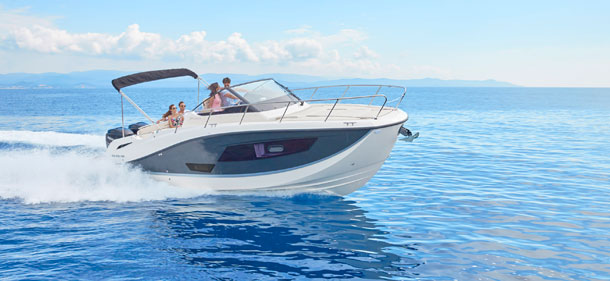 Quicksilver showcased their impressive series of award-winning boats ranging from the entry-level Activ 455 Cabin to the functional elegance of the Activ 855 Weekend which proved to be especially popular at this years show. Two new Activ models were launched including the Activ 555 Cabin and the Activ 875 Sundeck. The Captur Pilothouse range featured the 605; an affordable and popular choice with anglers and the top of the range 905, designed for serious fishing combined with comfortable, performance cruising. Admiral Boats will also be represented on the stand with the new, Classic Line of traditionally styled boats including the Admiral 650, Admiral 570 Retro and the electrically powered Admiral 450 One.
Another highlight of the show was the launch of the new Rib-X Xp Range, supported by an exclusive partnership engine deal with Mariner and Mercury.
The range consists of 2 open and 5 sports model and offers the recreational and light commercial user a very impressive, high performing, low maintenance , comfortable and most importantly a safe and dry ride at a hugely competitive price point.
Contact Us
Marketing Services Department,
E.P. Barrus Ltd, 
Glen Way,
Launton Road
Bicester, Oxfordshire
OX26 4UR        
Tel: 01869 363636
Fax: 08714 298109
Email: customerservices@barrus.co.uk        
VAT Number: GB226662558
Company Registration Number: 148476