The WOLF-Garten gardening premium tool collection offers the total gardening solution for lawn care, soil and cultivation, tree and shrub care and general garden maintenance. 
Starting with the introduction of the ground-breaking draw hoe over 80 years ago, WOLF-Garten's philosophy has been to provide products of premium quality and performance that make gardening easier and more enjoyable. The innovative, multi-change® garden tool system introduced in 1982 is a clear example of this with a range of 60 tool heads and handles of different lengths suitable for any gardening task.  Switch from raking to tree cutting just by switching tool heads, saving you a lot of space in the shed.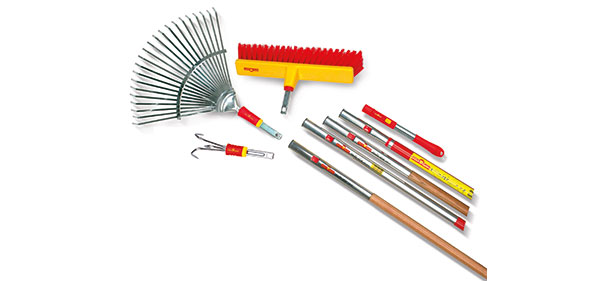 WOLF-Garten products are available to buy online or through one of our stockists.
Please click on the button below to see our full range or to locate your nearest stockist.

Contact Us
Marketing Services Department,
E.P. Barrus Ltd, 
Glen Way,
Launton Road
Bicester, Oxfordshire
OX26 4UR        
Tel: 01869 363636
Fax: 08714 298109
Email: customerservices@barrus.co.uk        
VAT Number: GB226662558
Company Registration Number: 148476