Loncin - reliable portable power when you need it
Published on: 25/08/2015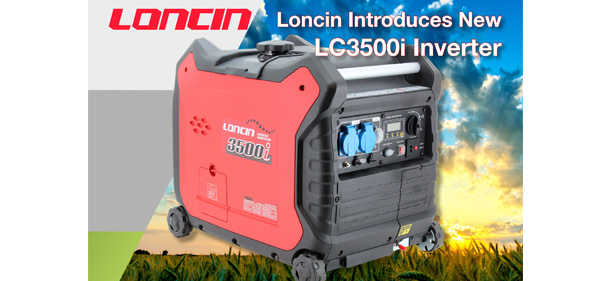 Barrus has extended its line-up of Loncin inverter generators with the introduction of the LC3500i.
With a rated output of 3.0kW, the LC3500i is powered by a single cylinder, 4T force air-cooled Loncin engine. Lightweight and smaller than a standard generator, it delivers a smooth flow of power, capable of powering sensitive electrical appliances such as laptops to angle grinders or jigsaws without any worries of a power surges that can damage delicate equipment. The generator has Loncin ESC (electronic smart control) so when active, only runs as fast as the load demands keeping fuel use and noise levels to a minimum.
The generator will run for a full seven hours on one tank of fuel providing a full day's power supply.  Developed by Loncin for commercial use in a very demanding Japanese hire market, the Loncin inverters are equally at home on the building site and for continual domestic use.
The LC3500i joins other Loncin inverter generators including the LC2000, 230v and 110v models. All Loncin products are covered by a one year warranty.
Find a dealer near you
For expert advice and support contact your local Loncin dealer.
Download the Loncin brochure and price list.
Download the latest Loncin Brochure and price list here.
Contact Us
Marketing Services Department,
E.P. Barrus Ltd, 
Glen Way,
Launton Road
Bicester, Oxfordshire
OX26 4UR        
Tel: 01869 363636
Fax: 08714 298109
Email: customerservices@barrus.co.uk        
VAT Number: GB226662558
Company Registration Number: 148476