Think petrol - Think Repower - Think Loncin!
Published on: 05/06/2015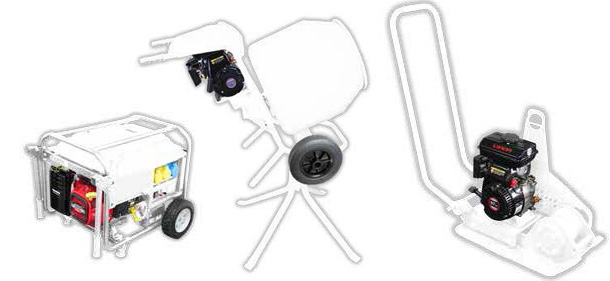 CG Plant, based in Lincolnshire, specialists in new and used construction equipment have been appointed a Loncin dealer supplying engines, generators and pumps.
The company is using Loncin engines to repower a wide range of the equipment that they offer including mixers, vibration plates and compacting equipment.
The Loncin engine series offers a cost effective option for the repower market. Many customers are now choosing to extend the life of their existing equipment by refurbishing machines and replacing the old engine offering significant savings against the purchase of a new machine.
Find a dealer near you
For expert advice and support contact your local Loncin dealer.
Download the Loncin brochure and price list.
Download the latest Loncin Brochure and price list here.
Contact Us
Marketing Services Department,
E.P. Barrus Ltd, 
Glen Way,
Launton Road
Bicester, Oxfordshire
OX26 4UR        
Tel: 01869 363636
Fax: 08714 298109
Email: customerservices@barrus.co.uk        
VAT Number: GB226662558
Company Registration Number: 148476