The Cub Cadet difference is the drive to build faster, tougher and stronger equipment that turns tighter and cuts sharper. The product line-up has always been driven by innovation and the introduction of the of Cub Cadet`s zero-turn technology for lawn tractors and its new range of robotic mowers have been a significant advancement within the industry.
Cub Cadet is widely used in preparation of the courses at major equestrian eventing competitions. The brand has been endorsed by the current World number one, William Fox-Pitt as part of a long-term sponsorship agreement.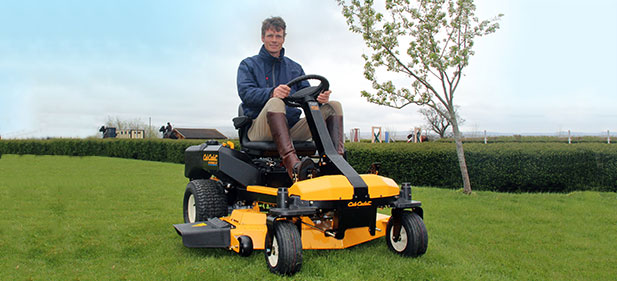 Cub Cadet Equipment is only available from an authorised Cub Cadet Dealer, who can offer you a wide range of products and services.  
Our Dealer Locator will help you find your nearest dealer who may be able to demonstrate our products and help you find the right Cub Cadet products to suit your requirements.  
Contact Us
Marketing Services Department,
E.P. Barrus Ltd, 
Glen Way,
Launton Road
Bicester, Oxfordshire
OX26 4UR        
Tel: 01869 363636
Fax: 08714 298109
Email: customerservices@barrus.co.uk        
VAT Number: GB226662558
Company Registration Number: 148476