Yanmar launches the Dtorque turbo diesel outboard
Posted on:19/10/2017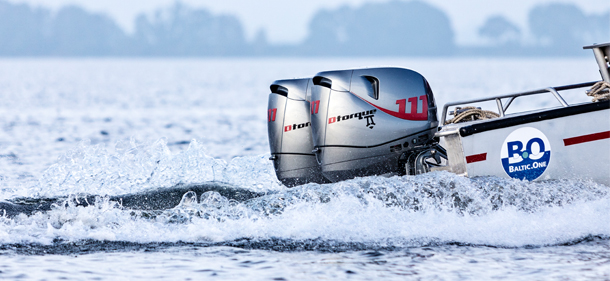 Yanmar Marine International (YMI) has announced the official launch of the Dtorque 111 twin-cylinder 50hp diesel outboard engine following its agreement with German manufacturer Neander Shark for exclusive global distribution. As Yanmar's exclusive distributor in the UK, Barrus will add Dtorque 111 to its extensive product line-up.
The compact Dtorque 111 is designed to revolutionise the small workboat market where its expected lifespan is well over 10,000 hours. The Dtorque offers a remarkably smooth and quiet diesel engine, delivering 50hp at the propeller with a stunning torque output of 111 Nm at just 2,500 rpm. This is more than enough to quickly accelerate most small craft onto the plane with plenty of low-down lugging power for heavy displacement duty.
To create the Dtorque 111 the German developer and manufacturer Neander went back to basics and deconstructed conventional small diesel engineering. The result is a two-cylinder common-rail turbocharged diesel engine using a unique system of dual counter-rotating crankshafts in an aluminium block. This dramatically reduces the vibration levels that a conventional small two-cylinder diesel engine would normally generate. Combined with a patented 'Spaceball' design this not only achieves less vibration but also less noise, lighter boat handling and less stress on the engine.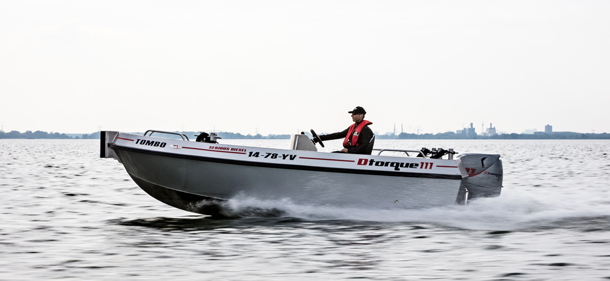 The Dtorque 111 is the world's smallest diesel outboard engine with common-rail fuel injection. This enables it to deliver an impressive performance with class-leading fuel economy and exhaust emissions that fall well within the latest EU RCD 2 limits. At full throttle and loading, it typically burns less than 12 litres of fuel per hour resulting in fewer refuelling stops and lower running costs.
For the past two years, both Yanmar and Neander have been trialling pre-series outboards in six EU pilot countries. A wide cross-section of customers around Europe were invited to test the performance of the outboards in differing sea states and loading conditions gathering as many opinions as possible.
Floris Lettinga, YMI Global Sales Manager explains, "Our research has confirmed that this product is ideally placed for the light duty commercial market, from wind turbine servicing and fish farming to harbour and patrol duties, water taxis and superyacht charter services. We are confident that the combination of long range, low running costs, durability and low emissions delivered by this unique diesel outboard will appeal to operators across a wide range of applications."
The Dtorque turbo diesel outboard is SOLAS (MOB) certified and now in full production.
Contact Us
Marketing Services Department,
E.P. Barrus Ltd, 
Glen Way,
Launton Road
Bicester, Oxfordshire
OX26 4UR        
Tel: 01869 363636
Fax: 08714 298109
Email: customerservices@barrus.co.uk        
VAT Number: GB226662558
Company Registration Number: 148476