Mercury Dealership, Kingfisher Marine is celebrating 30 years in business this month
Published on: 17/04/2018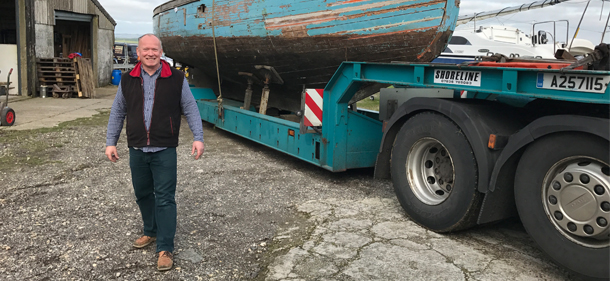 Kingfisher Marine first opened its doors in 1988 on Weymouth's picturesque quayside selling chandlery items such as rope, marine paint, PPE and hardware. Since then, the dealership's owner, Dave Caddy, has repaired and serviced hundreds of marine engines in addition to getting many more boats back on the water. 
As Weymouth is a busy port, there are always plenty of boats that need engineering work and, particularly during the summer months, visiting boat crews often need parts and repairs to get them back on their way. 
"It's hard to believe we have been operating for three decades, we've certainly seen a lot of changes around the harbour," commented Dave, a qualified boatbuilder. Dave continued: "with internet shopping becoming more and more popular, it's more important than ever to support independent businesses like ours. We try to meet all nautical needs."
Over the years, Kingfisher Marine has worked on a number of notable projects with highlights including the Dunkirk Little Ships, Wanda and Tom Tit in the 1990s. Dave commented, "She was found in a very sorry state in Dover and after being brought to our workshop we did a total rebuild, adding new planks, new cabins and redecking her."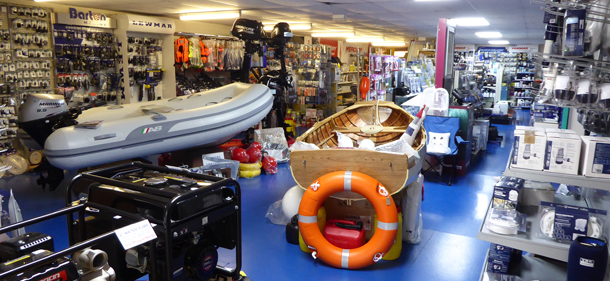 The dealership has a longstanding association with Weymouth Rowing Club with Kingfisher Marine building the first two gigs for the club; resulting in club naming a boat after the company. The aptly named Kingfisher is used by juniors and helps to get young people on the water and can often be seen rowing in Weymouth Harbour.
Kingfisher Marine has dealt with Barrus directly for 24 years, initially setting up an account as a Yanmar inboard engine dealer before expanding their range to include Mercury outboard engines. The dealership is now well-known as an authorised Mercury dealer in the area. 
"Over the years, the Marine team have built a strong relationship with Kingfisher Marine and Dave Caddy," commented Ben Allen, General Manager for the Marine Leisure Division. "We would like to take the opportunity to congratulate the dealership on the achievement of 30 years in business and wish them a strong and successful future," Ben concluded. 
Contact Us
Marketing Services Department,
E.P. Barrus Ltd, 
Glen Way,
Launton Road
Bicester, Oxfordshire
OX26 4UR        
Tel: 01869 363636
Fax: 08714 298109
Email: customerservices@barrus.co.uk        
VAT Number: GB226662558
Company Registration Number: 148476