Barrus launch new Mercury diesel outboard engine
Published on: 11/06/2015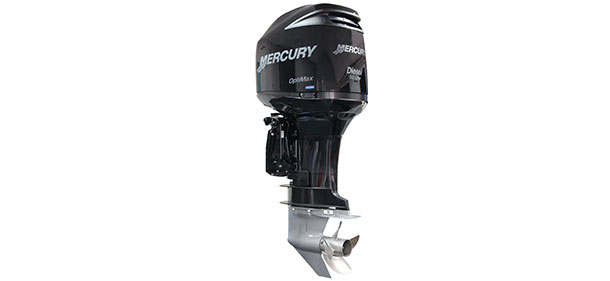 Barrus launched the Mercury 180hp diesel outboard engine in June this year at Seawork International, the largest commercial marine and workboat event to be held in a European working port. The first of its kind, the engine was awarded the Seawork Innovation Award for Propulsion.
Mercury 180hp diesel outboard has been developed for military and semi-commercial users for applications where petrol is either not available or carries a fire risk. Many commercial operators prefer a diesel outboard due to the ready availability of the fuel and diesel power is also more economical and often cheaper.  
The 3-litre, 60° Vee, 2-stroke V6, diesel burning outboard engine has the benefits of being a cost effective and weight saving alternative to a marine inboard diesel engine. This diesel engine can also easily replace current 2 and 4-stroke outboards of a similar size and weight due to their identical mounting points. The US military has already undertaken tests, and Barrus will continue testing with the UK MoD.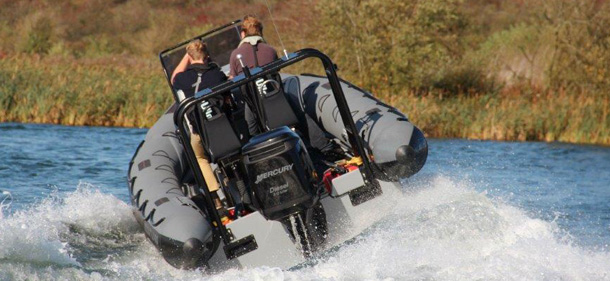 Mark Coleman, General Manager Special Products and R&D Divisions, E. P. Barrus Ltd comments, "The engine is the culmination of a long-standing project between Barrus, Mercury and our military customers to devise an alternative to the petrol outboard. "This engine is the same power and physical weight as the 200hp petrol version and will, therefore, fit on the back of a vessel with no modification." Barrus has been designing and developing multi-fuel outboard engines for their military customers for many years. These engines are capable of running on four different NATO fuels. 
Contact The Special Products Team
Find a Dealer near you
For expert advice and support contact your local dealer
Download the Special Products Brochure
Download the Special Products Brochure.
Contact Us
Marketing Services Department,
E.P. Barrus Ltd, 
Glen Way,
Launton Road
Bicester, Oxfordshire
OX26 4UR        
Tel: 01869 363636
Fax: 08714 298109
Email: customerservices@barrus.co.uk        
VAT Number: GB226662558
Company Registration Number: 148476