London Boat Show
Start Date: 10 January 2018
End Date 14 January 2018
---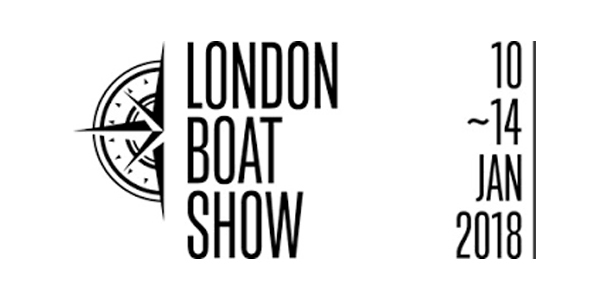 Quicksilver will be showcasing their impressive series of award-winning boats ranging from the recently launched Activ 555 Cabin, the best all-round cabin cruiser in the compact class to the functional elegance of the Activ 855 Weekend.
From the Activ range, you will be able to see the 855 Weekend, 755 Weekend, 755 Cruiser, 755 Open, 595 Cruiser, 605 Open, 555 Open and the 555 Cabin.
The new Quicksilver Activ 755 Open and the 755 Sundeck are the latest additions to the Quicksilver's 7-metre boat line-up. The perfect combination of performance, comfort, and versatility, the Activ 755 range is designed for fast day cruising and watersports for up to eight people and comfortable overnighting for two.
The Quicksilver Captur Pilothouse range is not only designed for a great fishing experience but it offers everything that you would expect from a leisure boat to enjoy with family and friends. The new, 675 Explorer will make its UK debut at the show. This boat is designed for serious fishing combined with comfortable, performance cruising.
Other models on show from the Quicksilver Pilothouse range include the 555, 605, 755 and 905.
LONDON BOAT SHOW SPECIAL OFFER
If you purchase a Quicksilver ACTIV or CAPTUR boat, 5m or above, with a Mariner or Mercury outboard during the show, you will receive a FREE RYA Powerboat L2 course at your nearest powerboat school worth £500.00.
This two-day, entry-level course provides the skills and background knowledge needed to drive a powerboat and forms the basis of the International Certificate of Competence.
Launching and recovery
Boat handling
Securing to a buoy
Anchoring, leaving and coming alongside
Man overboard
Duration - up to 2 days
Minimum age of 12 
Barrus will also be showcasing an extensive line-up of leisure and commercial marine engines, RIBs and inflatable boats.
Mariner outboards from 2.5hp to 300hp offer the renowned reliability and durability you can trust. From the lightweight, portable 2.5hp to the feature-packed mid-range 40 to 115hp to the powerful 150hp, there is a model to suit all requirements. Mariner engines will help you get the most pleasure from your preferred boating experience and give you complete confidence and peace of mind to enjoy every minute.
Mercury Outboards
Mercury outboards offer a full range of outboard options from 2.5 to 400hp so you will be able to find the best power available. Whether it's a quiet FourStroke, the lightning fast OptiMax or the supercharged Verado, every Mercury Engine gives you reliability and fuel efficiency.
The Mercury Verado 350hp joins Mercury's class-leading family of four and six-cylinder supercharged FourStroke outboards. Built on Mercury's proven supercharged inline, six-cylinder Verado outboard engine, the Verado 350 delivers unsurpassed speed and overall performance without sacrificing durability and cruise fuel economy. True to the Verado brand, the new 350 provides class-leading performance. The engine has superior torque across the operating range, creating rocket like holeshot, faster top-end speed and superb cruising performance.
The Mercury Racing Verado 400R is Mercury's most powerful consumer outboard ever produced guaranteed to provide a real adrenaline rush. This incredible achievement in power and efficiency was achieved through a number of advancements to the proven 2.6L Verado platform. This powerhouse is designed to complement the latest generation high-performance hulls.
The Mercury MerCruiser 4.5L inboard engine will also be on the stand. This engine sets new standards for acceleration and overall performance and produces an outstanding power-to-weight ratio.
Mercury Marine is leading the industry with boating innovations, and the new VesselView® 903 is the largest and most advanced multifunction display to join their expanding portfolio of systems including joystick piloting for outboards, Active Trim, Skyhook GPS digital anchoring, VesselView® 703 and VesselView® Link.
Mercury Active Trim is an integrated GPS based system that automatically trims outboard and sterndrive engines will be on the stand. The hands-free Active Trim system continually adjusts engine trim based on changes in boat speed to improve performance, fuel economy and ease of operation and delivers a better overall driving experience. No knowledge of trimming an engine is needed to take advantage of Active Trim – it's equally suited to new boaters and old hands.
Mercury engines will also be fitted to a number of Quicksilver boats on Stand LE170 and inflatable boats on Stand LD166.
Yanmar Inboard Engines
Reliability, durability and efficiency are the trademarks of the Yanmar marine diesel engine range, making it the engine of choice for leisure and commercial applications including sailboats, luxury yachts, superyacht tenders, family cruisers, fishing and workboats.
Shire Workboat Engines
Based on the popular and proven Yanmar YM engine block, there are four power options: 15hp, 20hp, 25hp and 30hp. These four new models offer useful additions and alternatives to the standard YM leisure range and complement Barrus's existing line-up of workboat engines from Yanmar and John Deere offering the commercial user an even greater choice of engines from 15hp to 750hp.
Shire Canal Collection
The Shire canal boat range is continually being updated with innovative features and benefits to maintain its position as a leader in this market. These high quality, reliable engines are smooth and quiet in operation and offer the most comprehensive engine packages available. The Shire 50C and 90T will be on show.
John Deere
New from John Deere is the high power density 4045SFM85 marine propulsion engine, an ideal option for launches, RIBs, recreational boats, tactical military vessels and rescue boats.
Inflatable boats complete the line-up with SunSport, Mercury and AB brands offering affordable starter packages right through to beautifully crated luxury models.
Contact Us
Marketing Services Department,
E.P. Barrus Ltd, 
Glen Way,
Launton Road
Bicester, Oxfordshire
OX26 4UR        
Tel: 01869 363636
Fax: 08714 298109
Email: customerservices@barrus.co.uk        
VAT Number: GB226662558
Company Registration Number: 148476