Yanmar Official Technical Partner of Oracle Team USA
Published on: 30/05/2017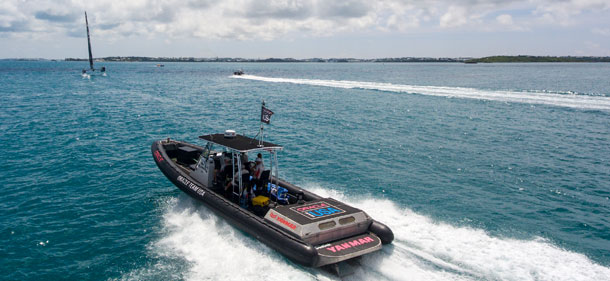 Yanmar has renewed their partnership with Oracle Team USA for the 35th America's Cup, the competition for the oldest trophy in international sport.
A successful collaboration during the 34th America's Cup held in 2013, resulted in the team achieving victory over Emirates Team New Zealand, after a dramatic three weeks of racing that resulted in one of the all-time greatest comebacks in sport. As an Official Technical Partner, Yanmar has provided the Yanmar 8LV inboard marine diesel engines and ZT sterndrive systems for the team's two 46-foot chase boats, renamed 'Chase Boat YANMAR 1' and 'Chase Boat YANMAR 2', respectively. The boats, based on the Sting hull, have been built by Scorpion RIB's, based in Lymington who are world-renowned for providing the best and most reliable chase boats in the industry. Scorpion is an official supplier to Sir Ben Ainslie's Land Rover BAR British Challenge for the America's Cup, supplying a fleet of three support boats to the Portsmouth Team. Not limited to towing, YANMAR 1 and 2, play the essential role of tracking race progress, gathering and analysing data on the crew's daily performance and being ready to provide support for any eventuality.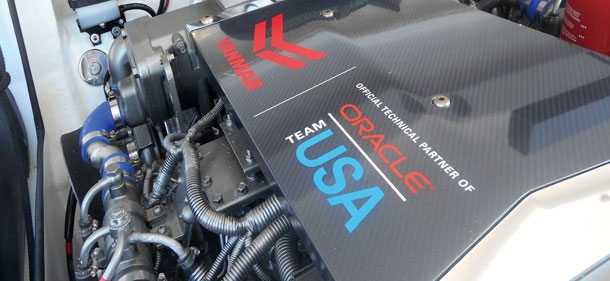 "Yanmar is critical for Oracle Team USA," said skipper Jimmy Spithill. "The race boats are so fast now, the only way we can have our chase boats stay close enough to support us is to have them powered by the right engines. "The chase boats help us gather and analyse data on the performance of the race boats. The durability and reliability of the Yanmar engines allow us to go into the race with confidence. We are going for our third straight victory with Yanmar."
Bermuda is hosting the 35th America's Cup which will start on 17th June 2017.
Contact Us
Marketing Services Department,
E.P. Barrus Ltd, 
Glen Way,
Launton Road
Bicester, Oxfordshire
OX26 4UR        
Tel: 01869 363636
Fax: 08714 298109
Email: customerservices@barrus.co.uk        
VAT Number: GB226662558
Company Registration Number: 148476