Hybrid Propulsion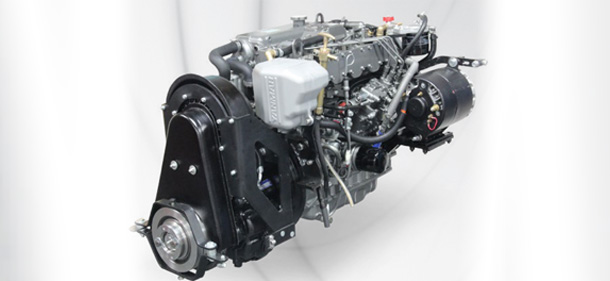 Hybrid Marine Ltd and Barrus have been working together since 2008 which resulted in the first Parallel Hybrid Saildrive system based on the Yanmar marine diesel engine range.
There was little early reaction from boat builders, but with the familiarity of hybrid cars, there came a rapidly increasing interest in Hybrid installation amongst boat owners.
A parallel hybrid system can be fitted to a vessel during its initial construction or retrofitted to an existing diesel installation. Suitable for vessels up to 50 feet this approach brings key advantages including built-in redundancy should either the diesel engine or the electric drive fail.
Based on Yanmar engines from 30hp to 110hp, the system offers many advantages including improved fuel consumption and an extended cruising range on limited fuel resources. Controlled by innovative electronic technology, the complexity is hidden away, and a user-friendly control panel provides simple system operation. Additional functionality allows the system to be used as a standalone diesel generator even when the vessel is stationary, eliminating the need to purchase a separate, expensive and heavy diesel generator.
Barrus can now offer a full range of Hybrid systems based on Yanmar, Shire and John Deere engines and Hybrid power and propulsion packages for both narrowboats and broad beam boats. This complete system provides enhanced propulsion and power supply to your boat. In short our Hybrid system makes pleasure boating more pleasurable.
Take a look at a video of one of our canal boat systems manoeuvring under electric drive.
For more information and system features, please click here  
The Hybrid propulsion systems were on show at Seawork 2015, read the news article here.
Contact Us
Marketing Services Department,
E.P. Barrus Ltd, 
Glen Way,
Launton Road
Bicester, Oxfordshire
OX26 4UR        
Tel: 01869 363636
Fax: 08714 298109
Email: customerservices@barrus.co.uk        
VAT Number: GB226662558
Company Registration Number: 148476